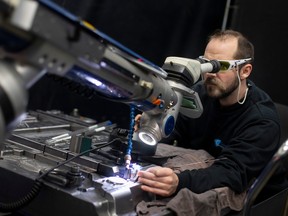 Powered by the buoyant construction, skilled trades and manufacturing sectors, Statistics Canada reports the Windsor-Sarnia region saw a $6 per hour surge in its average wage for all occupations in 2022.
The region, which also includes Chatham-Kent, saw the overall average wage rise from $19.65 per hour at the end of quarter three of 2021 to $25.65 a year later. That rise pushed the local area past the national and provincial averages of $24.20 and $24.65 respectively.
"It's been constant growth through 2022," said Workforce WindsorEssex CEO Justin Falconer. "Now, not all sectors enjoyed that growth.
"However, with two of every five workers in this area in manufacturing the growth there really impacts the overall average. This also reflects what industry is telling us, that it's difficult to recruit people and they're having to pay more to attract talent."
We used to lead the way, but people are leaving our industry
Falconer said what's impressive about the wage growth is the full impact of the wave of major investments announced for the area hasn't fully landed on Windsor's shores yet.
"We're at the doorstep of a hiring period where there's better jobs even than people's parents had because of the transformation of manufacturing and construction progress," Falconer said.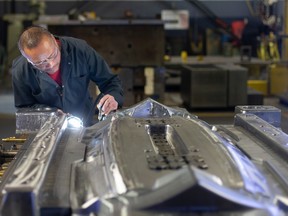 Construction on the Gordie Howe International Bridge is expected to ramp up further this year and the NextStar Energy battery plant is in its construction infancy. The Windsor Assembly Plant's retooling doesn't start until late spring and the new hospital hasn't got a shovel in the ground.
In addition, the region is expecting several more supplier plants to land here to support the battery factory and Windsor Assembly.
Windsor Construction Association executive director Jim Lyons said it all adds up to an extended period of wage growth when you add in the housing and infrastructure demands needed to address a growing population.
"Demand is going to ramp up and we're finding it a challenge now to find enough workers," Lyons said.
"The contract settlements in 2022 reflect that. The numbers have definitely been significantly higher."
Lyons said on average three-year contracts are generating about a 12-13 per cent pay increase. However, he said within those deals, various occupations are getting more than that.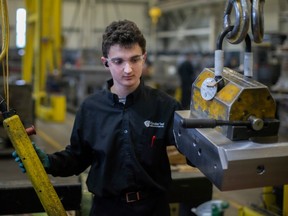 He said the range now for unionized construction workers starts in the low $40s per hour for labourers and rises to $65-$70 per hour for electricians.
Unifor Local 200 president John D'Agnolo said rising local wages have pushed the Detroit Three off their perch as the gold-stand for compensation. He said wages will be a major issue in bargaining with the Detroit Three this year.
"We used to lead the way, but people are leaving our industry," D'Agnolo said.
"The company told us they had skilled and production workers turn down job offers when they were hiring for the Annex Engine Plant. That's unheard of but they can get more elsewhere now and don't have to work shifts."
D'Agnolo said auto production workers start at about $24 per hour and it takes eight years to reach the top of the pay grid at $37.33. Skilled trades top out at $47.77 per hour.
"We've seen 15 per cent wage settlements over three years at places," D'Agnolo said. "It's substantially more than the one or two per cent we've been used to seeing even in non-unionized places."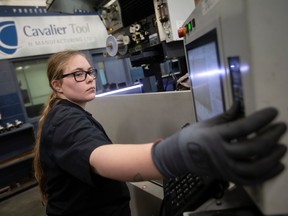 D'Agnolo said the combination of inflation and COVID have changed the mindset of workers. Many people are no longer willing to work certain jobs for the wages previously paid.
"They're ready to challenge companies, ready to challenge government and ready to challenge just about everything," D'Agnolo said.
"People are tired and frustrated. Companies recognize this and that's why they're paying higher wages."
Rising wages, along with inflationary pressures, might also help explain workers starting to come off the sidelines to fill 17,000 new local jobs in the last three months of 2022.
In December Statistics Canada reported the local manufacturing sector added 3,200 jobs and is once again pushing the 40,000-employee mark. The construction sector has added 1,100 jobs since September to now employ 12,600 people despite the onset of colder weather.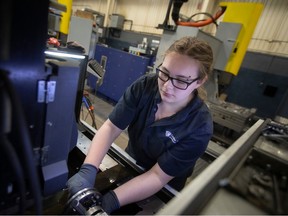 "I think the Windsor area is experiencing a renaissance of manufacturing," said AlphaKor founder Frank Abbruzzese of what's driving wage improvements.
"I see it in our clientele and the opportunities being presented. I think it will continue to increase."
Windsor's tech sector, which has historically lagged national and provincial wage averages, still trails those benchmarks but the gap has closed. What was about a $12 per hour gap has shrunk significantly.
According to Statistics Canada, the average wage for all occupations falling within the tech sector locally grew to $30.30. The provincial average was $38.15 and the national average was $37.20.
"The surprise is in the timing of it," Abbruzzese said. "The gap is quickly closing. You'd have thought it would take two years to achieve that."
The shifting landscape has forced companies to change their compensation review processes. Firms have to be more nimble and responsive to the market.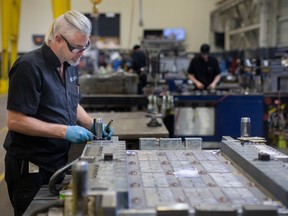 "We used to look at wages annually," Abbruzzese said. "Now we have one partner look at it quarterly."
Abbruzzese said rising wages present a challenge to tech employers on one hand, but they also make the region more attractive to potential employees.
"It markets the region in a more positive light," Abbruzzese said. "We've found higher wages have increased the application volume."
Dave Fortin, founder of the automation information and control systems firm DataRealm, said his senior people in engineering, software and control systems saw increases of 10 to 12 per cent and even more in some cases.
"The wages are skyrocketing," Fortin said.
"Control systems and software engineers are seeing the biggest increases. Everyone wants the same people."
Fortin said he's always offered competitive wages comparable to the Greater Toronto Area because his company also faces competition from Michigan. He agrees the region is undergoing an industrial renaissance and a return of the good-paying jobs that go with that.
"It (wage increases) is not surprising because Windsor is booming," Fortin said. "It's only just going to get worse as we've not seen the construction of the battery plant and the Tier One plants coming soon.
"There's also reshoring going on and the impact of the new NAFTA agreement to come. It's crazy the amount of retooling and upgrades of plants going on."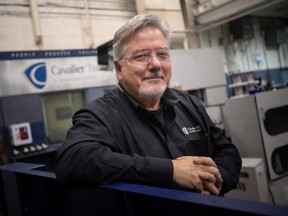 All that demand for new tools, moulds, robotics and automation services is having a ripple effect through the local ecosystem.
It's not just the smaller and mid-sized firms that are being forced to up their bids for talent.
"Tier ones are paying more than they ever have paid," Fortin said.
That has posed problems within Windsor's manufacturing community with poaching of talent.
Companies that can afford to raise wages more to get a contract out the door are quite willing to so.
"Jobs in our industry are portable," admitted Cavalier Tool and Manufacturing general manager Tim Galbraith said.
"We had a couple workers leave because a company had a big job and was willing to pay $6 more per hour. They're good employees and they know if they're laid off at end of it, they can come back and probably get a job because there's just not enough skilled peop
Galbraith said Cavalier reviews employee compensation on an individual basis and it's not uncommon to see multiple raises in a year for employees performing well.
"People are our most precious commodity," Galbraith said. "We want all our employees to see if they perform well, they will be compensated."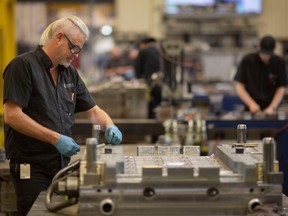 Galbraith said the challenge over the next two years is original equipment manufacturers (OEMs) want significant savings, up to 20 per cent, on a per tool basis at the same time as suppliers are facing rising wages.
However, not all sectors of the local economy have enjoyed rapid rises in wages or are offering pay cheques exceeding national and provincial averages.
Some were restricted by legislation in the public sector, such as health care, while other sectors such as agricultural, retail and support services saw modest increases.
Most worrisome for Windsor-Essex Regional Chamber of Commerce CEO Rakesh Naidu is many of his members simply can't afford to offer double-digit pay hikes.
"It's been a way to survive a crisis and get enough people to try and recover from the past two years," Naidu said.
"We have seen numbers that match (Statistics Canada). Our members are telling us they may become unviable if this continues."
Naidu added the rising wages of manufacturing, construction, skilled trades and a growing technology sector are also acting as magnets for talent.
"What's also happening, as employees gain experience, they're jumping to different sectors," Naidu said. "If we continue to see significant increases, we'll likely see transitions to sectors that pay higher wages."
Naidu said the first step to a solution is to increase the pool of talent in the region.
RECOMMENDED FROM EDITORIAL
He said increased immigration will help and proposals, such as the Municipal Nominee program, need to be tried. The nominee program would allow local municipalities to recruit immigrants based on local needs.
"We're pushing for Windsor to be part of the pilot project," Naidu said.
Naidu added the province also needs to delay tying minimum wage increases to the consumer price index.
Reposted from https://windsorstar.com/news/local-news/skilled-trades-manufacturing-construction-driving-rise-in-area-wages