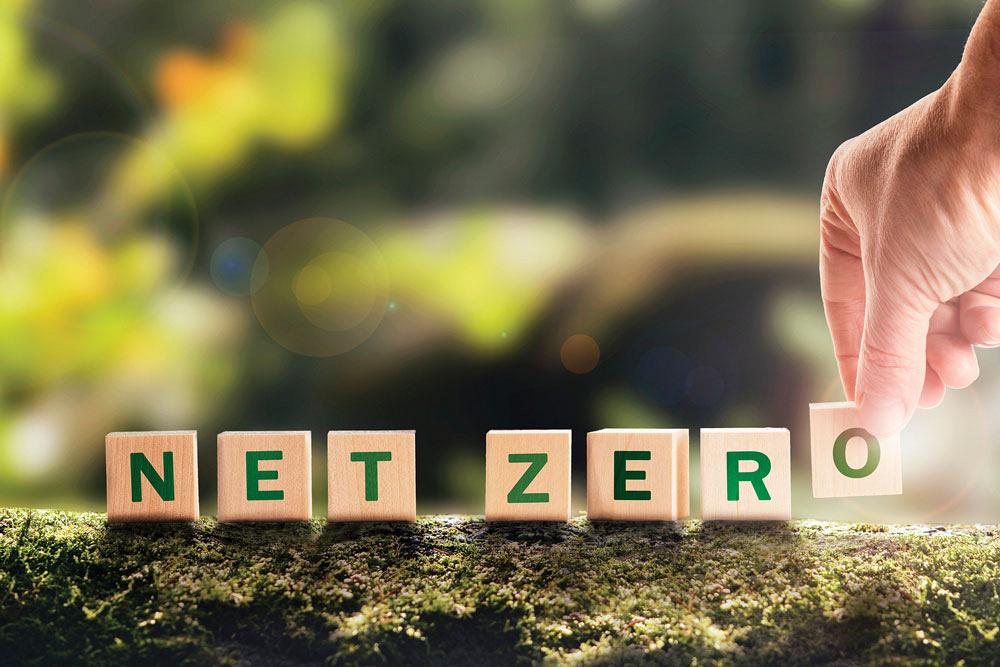 Keeping operations as lean as possible and driving efficient growth are natural responses to recent economic pressures and ongoing supply chain disruptions. Those can't be the only items on a manufacturer's to-do lists, however. Canadian manufacturers' future success also rests on their ability to pursue sustainability through the strategic use of technology.
There's no question that combating climate change needs to remain a top agenda item for business leaders. According to recent data from Pew Research Center, climate change was seen as a top threat by 65 per cent of all Canadians, a perception that was shared across 19 countries in the same study.
This could be why more manufacturers are being asked by customers–either through request for proposal (RFP) processes or in direct conversations–what they're doing to estimate energy use and Scope 3 greenhouse gas emissions resulting from their production and upstream supply chain activities.
As a result, companies including Magna Intl. and Wheaton Precious Metals Group took action. This includes signing a commitment to help build a more sustainable future for all Canadians.
According to a 2022 survey conducted by Canadian Manufacturers and Exporters (CME), nearly eight out of 10 manufacturers said they are aware of the federal government's goal to reach net zero across the economy by 2050. Data from consulting firm Deloitte, however, shows that 70 per cent of energy consumed in Canada comes from fossil fuels. There's a lot of work to be done.
High inflation and other headwinds may lead some manufacturing leaders to wonder how they're going to continue the momentum around sustainability while also potentially doing more with less. The answer is that using technology, such as the cloud, is the only viable way to reach net zero and effectively manage business resources at the same time.
Technology can help give businesses an accurate view of their climate impact across their full value chain, forecast future emissions to measure progress against reductions goals, and even simulate scenarios to find their fastest path to net zero. The on-demand nature of the cloud allows manufacturers to manage real-time reporting needs as sustainability data becomes more complex while also lowering IT costs.
Developing the right strategic plan is the best way to build greater resilience for your business and the planet at the same time.
The following levers of sustainability can offer a viable framework to get started:
Measure Your Effect
The aforementioned CME study showed fewer than 10 per cent of manufacturers feel their company is well prepared to meet the government's current net-zero target. Only 41 per cent said they are currently tracking their emissions.
Calculating your company's carbon footprint, along with having the tools to measure what you're putting into the environment and the resources you're consuming, is all part of a viable sustainability strategy.
While one-third of Canadian manufacturers told the CME they face challenges measuring their emissions, the technology is available to make this process as fast and seamless as possible.
In fact, the right platform can provide visibility into a wealth of sustainability key performance indicators (KPI) like emissions and energy usage. Not only can technology track this kind of data, it can provide a visual to communicate progress and unify stakeholders across the organization.
Set Your Goals
Not knowing where they stand in terms of environmental impact could explain why the CME study found that 70 per cent of manufacturers have not set a sustainability target.
This is a sector that's typically very good at defining the right goals, whether it's productivity, yield, or revenue growth. The same kind of thinking applies here.
Start with the emissions and natural resource consumption baselines set by governments and regulators and consider the nine planetary boundaries and how you can help move them back into the safe zones. The Science Based Targets initiative (SBTi) also offers great resources to help in this area, including a list of firms that have already solidified their commitments.
Remember that goals are easier to achieve when you're not grappling with the risk of errors in emissions reporting and other data. This is another area where technology can prevent discrepancies and help teams across the organization execute with efficiency.
Manage Change
Perhaps the most critical component to any sustainability strategy is a readiness to adapt. A report from the Canadian Climate Institute projects that by the end of this decade, only 36 per cent of the industry's emissions cuts will be delivered by the same technologies and interventions being used now. That percentage drops to just over 25 per cent by 2050.
The report also noted that some technologies and approaches–such as electrification and methane management–have long-term potential.
The same is true for technologies like cloud computing and analytics to manage the data that informs sustainable manufacturing practices. Managing change also becomes easier when you're tracking the right things: working with the SBTi can be a useful way to ensure you have the right metrics in place.
Scale Your Effect
The journey to net zero is not about getting to the finish line ahead of everybody else.
Think of it more as a relay race, where you pass the baton–the best practices you've learned, the mistakes to avoid, the resources to use–to other businesses. This can include partners, suppliers, and even customers.
Instead of keeping emissions and related data locked in silos, for instance, manufacturing's sustainability leaders can develop portals that bring all stakeholders on the same page. This will streamline everything from reporting to making changes in business processes. Boosting transparency around sustainability could help address the challenges manufacturers face in attracting and keeping the best talent. About 70 per cent of worldwide employees believe it is critical that their company operate at net zero, and three in five are eager to incorporate sustainability into their current role.
Seeing sustainability as a collective effort eases the burden on everyone. Many firms may encounter the same struggles you face today. Seeing how you've overcome them could be as inspiring as it is instructive.
What's important is getting started and scaling your work to make your sustainability efforts successful.
Reposted from https://www.canadianmetalworking.com/canadianmetalworking/blog/management/sustainability-through-technology