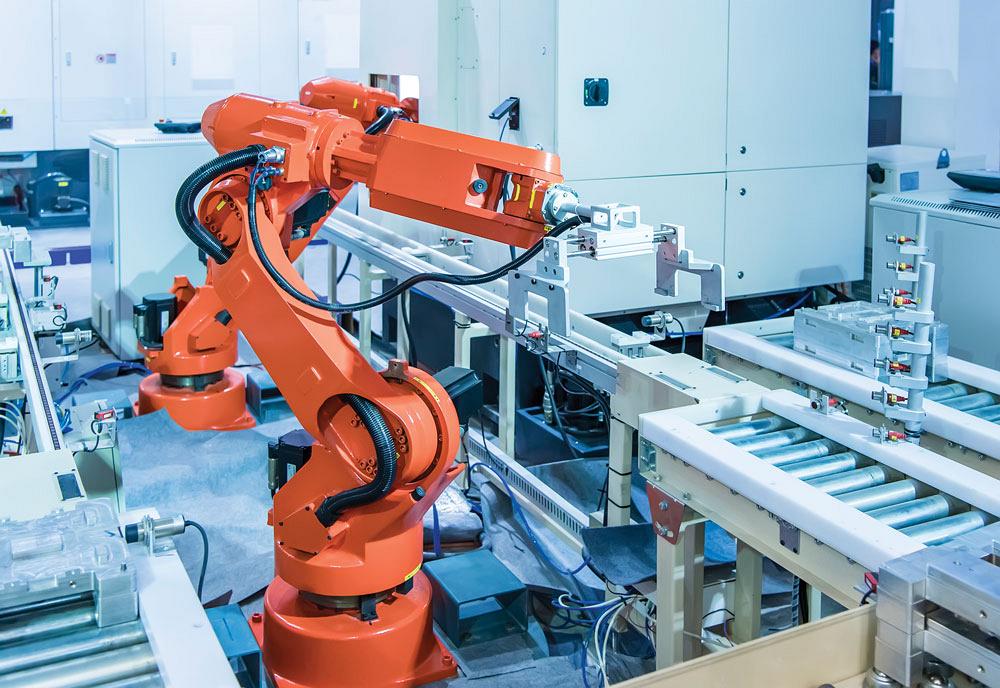 The manufacturing sector is under immense pressure to deliver high-quality products despite a decline in the number of skilled workers. The older generation is retiring while companies struggle to acquire fresh talent, and manufacturers must run production lines with fewer employees.
According to the Deloitte report "Creating Pathways for Tomorrow's Workforce Today," the ongoing labour shortage is expected to cause an economic loss of up to $1 trillion by 2030 in the U.S. alone. These effects are grievous, and players in the manufacturing sector must adopt innovative techniques to combat skilled labour gaps.
Manufacturers are leveraging automation to replace aging employees and perform complex production tasks. Metal manufacturers must choose an automation option that addresses their in-house production and skilled trade shortages. Examples are:
These systems work with employees and existing production machinery. The autonomy, accuracy, and effectiveness of industrial production systems keep improving with the integration of advanced technologies such as artificial intelligence (AI), machine learning, and augmented reality (AR).
Is automation alone enough to address the skilled trades shortage in the manufacturing sector? What measures should companies take to improve, sustain, and achieve maximum productivity from these systems?
1. Establish Effective Maintenance Programs for Automation
Industrial automation systems consist of interconnected systems that rely on data to enhance processes and the quality of products. These systems are sensitive and demand timely and accurate maintenance. Manufacturers that install industrial automation systems must establish robust maintenance programs to guarantee their effectiveness and optimize asset availability.
Shifting to automation implies that companies should ditch the run-to-failure maintenance strategy in favour of proactive measures like preventive and predictive maintenance. Preventive maintenance schedules involve routine activities like:
Equipment cleaning
Sensor inspection
Lubrication
Machinery calibration
These activities avert the probability of system failures that can cripple entire production lines. Companies can step up maintenance by leveraging condition-monitoring sensors for predictive maintenance. They monitor the performance of automation systems in real time and predict when failures are likely to happen, rectifying underlying defects before asset breakdowns occur.
Manufacturers also should automate maintenance workflows with a computerized maintenance management system (CMMS). These systems allow companies to tag and trace automated assets, develop maintenance schedules, manage work distribution amongst technicians, and monitor the progress and quality of maintenance tasks.
2. Secure Information Technology Systems
Securing information technology (IT) systems is pivotal in sustaining industrial automation assets. These assets are interconnected through physical and virtual networks. Data collected and relayed by IoT sensors should be secure and accurate to ensure the consistency of production processes.
Poor data security measures mean the data can be intercepted or compromised by unauthorized personnel and can cause intermittent process interruptions. Also, data transfer should be seamless. Delays in data transmission and analysis can lead to wrong automation commands—causing process inconsistencies, resource losses, and equipment damage.
Manufacturers should establish adequate data and system security measures to ensure automated systems always operate as intended. These measures include:
Restricting system access to authorized personnel only.
Tracking the location and sensor types in a facility.
Employing robust password practices (such as double-factor authentication and one-time passwords).
Segmenting digital networks for better defense.
Updating device firmware and continuously patching IT systems.
3. Identify and Implement Advanced, Innovative Automation
Industrial automation undergoes rapid changes, with manufacturers testing and implementing new technologies daily. Innovative technologies improve the cognitive abilities of machinery and its ability to mimic human behavior. They also enhance human-machine interactions, making it possible to coordinate operations through speech controls and gestures.
Breakthroughs in AI and machine learning facilitate the evolution of advanced robots and cobots capable of performing repetitive and complex tasks faster and safer than human workers. A few robots can take over the roles of tens of retired or unavailable skilled workers.
Companies can enjoy instant success by implementing automation technologies in their facilities. However, the early success may not last long enough and they need to explore newer, cheaper, and more effective automation technologies to remain competitive and match growing market demands.
Part of the innovation is implementing the best data management practices. Companies need to leverage cloud computing and data analytics to improve data transfer, management, and storage.
Manufacturers should equally invest in advanced sensor technologies, internal and external security systems, and relevant automation technologies that require less human interventions, maintenance requirements, and energy consumption for long-term process sustainability.
4. Build Training Programs That Encourage Employee Retention
Limited skilled personnel implies that companies must strive to retain talent and upskill them to remain competitive despite the massive digital transformation on the shop floor and manufacturing supply chains. Training builds the capacity and confidence of employees to overcome frequently changing schedules and workloads. It also enables them to gain several technological skills required to install, maintain, and sustain industrial automation systems.
The training program should equip all employees with sufficient digital skills to manage different automation systems, interpret sensor and production data, and leverage data to improve internal production processes. According to project management company TeamStage, companies that develop reliable technical training programs can retain 30 per cent to 50 per cent more employees.
Tackling skilled trade shortages is a continuous process that requires sufficient planning and implementation of innovative solutions with provable ROI. Manufacturers reduce the effects of diminishing skilled trades by identifying and implementing relevant automation technologies in their production lines while enjoying better productivity, higher revenues, and enhanced safety.
Also, they should continuously improve the reliability and effectiveness of industrial automation systems through innovation and integration of advanced technologies.
Reposted from https://www.canadianmetalworking.com/canadianmetalworking/blog/management/tackling-skilled-trades-shortages